12:21 Sunday, 09 June 2019
The tournament is currently in its 14th year.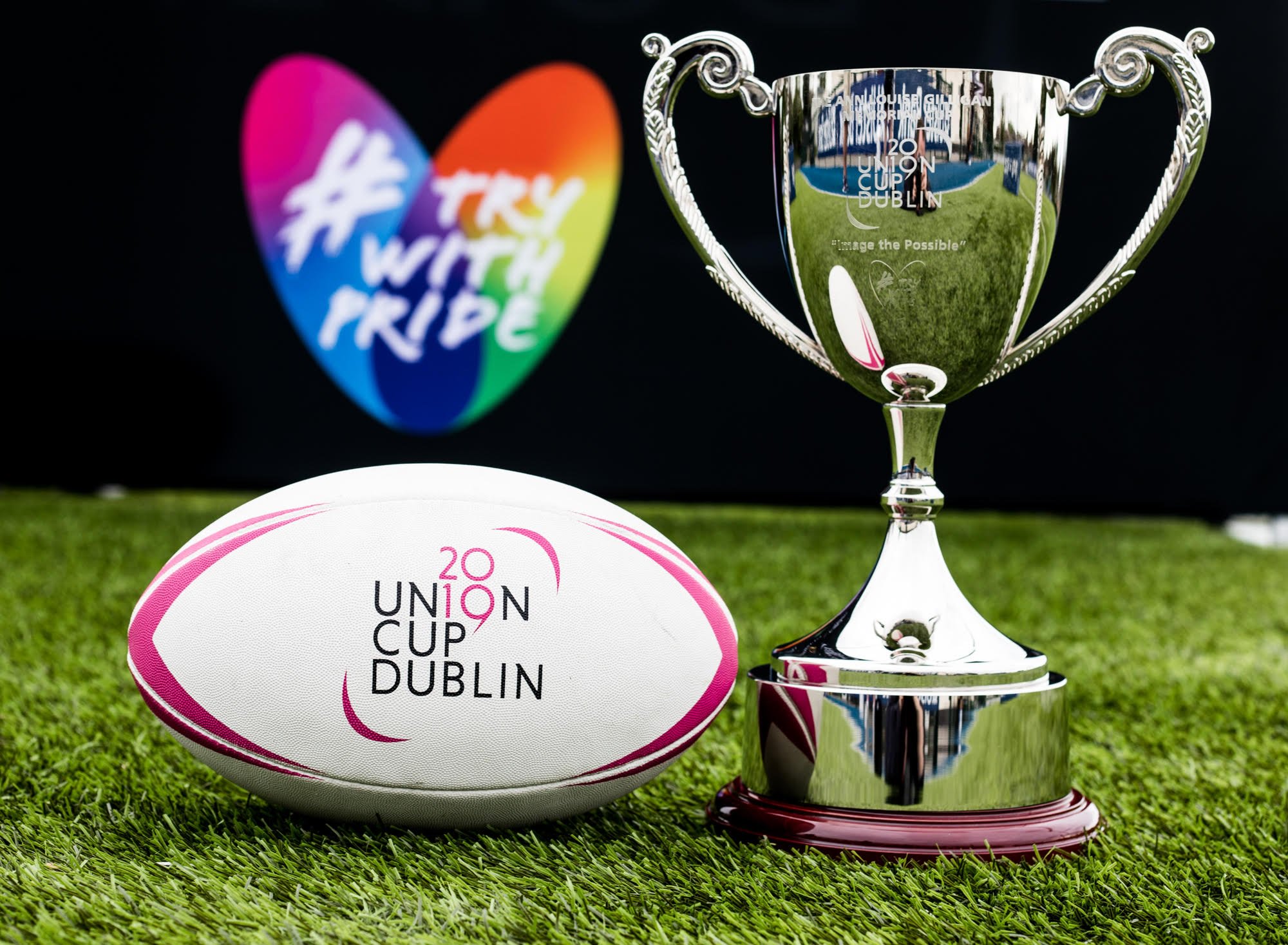 (Image source: Twitter/DublinCityUni)
The LGBT+ sporting community is being celebrated in Dublin this weekend.
The Union Cup, Europe's largest LGBT+ inclusive rugby tournament, is taking place in Dublin City University.
The tournament inspired the recent transformation of the now rainbow-coloured Guinness Gates at Rainsford Street in Dublin 8, and it's gathered a stellar following on Twitter.
Game of Thrones stars Jason Momoa and Lena Headey, as well as rugby legend Brian O'Driscoll, are among the allies supporting the inclusive event;
I am a proud ally of @UnionCupDublin. Join me in supporting inclusive rugby at Europe's biggest LGBT+ inclusive rugby tournament. June 8th & 9th in DCU #TryWithPride
Tickets 👉 https://t.co/tUSbnNdEPI

— Brian O'Driscoll (@BrianODriscoll) May 28, 2019
President of Dublin club, Emerald Warriors , Richie Fagan, says 45 teams from 15 countries have descended on DCU for the two-day festival;
"It's not just the LGBT+ community that's involved here.
It started out in 2005 with just 7 teams and we're up to 45 teams this year.
The whole thing was to create a safe space to come and enjoy rugby and know it has exploded into what has become Europe's largest amateur LGBT+ rugby tournament this year."
Alex Parsons, Events, Organisations and Volunteer Outreach board member for Union Cup Ltd., says some history will be made this weekend too, with the first women's event;
"We're going to have a dedicated women's tournament.
They're going to be playing for the Ann Louise Gilligan so this is the first and we have the honour of naming the cup, which will be a future legacy for the Union Cup.
For those who don't know, Ann Louise was the late partner of Katherine Zappone, who, amongst the LGBT+ community in Ireland, was a champion of equality in Ireland – so it's a huge honour."
The event is taking place in the aftermath of an attack on a gay couple in London.
Welsh rugby union referee and LGBT+ campaigner, Nigel Owens, says it shows a minority of horrible, homophobic people still exist in society.
Two women in their 20s were punched several times and robbed in the incident, which happened on a night bus in Camden after they refused to kiss.
Five teenage boys, subsequently arrested, have since been released on bail pending a court appearance.
Nigel Owens says he hopes those responsible are punished accordingly;
"Society, and rugby particularly, has come on a long, long, long way and is inclusive, but it stills shows that there's a minority of people that are horribly, bad people.
What happened to those girls on the bus is totally, totally unacceptable and who ever is responsible, I hope that they really get a punishment that fits that crime."
---
---